Thumpstar Dirt bike Overview
Thumpstar has many Dirt Bike models for customers to choose from. Any motorcycle that can be used off-road is generally considered a Dirt Bike. But because there are many types of riding conditions, each Thumpstar model is designed differently and for different age ranges. Generally speaking, all Thumpstar models, for 190cc and under riders, can be used as a Pit Bike. To aid customers in deciding which model would be the right direction for them, Thumpstar explains the main purpose of each Thumpstar model.
Dirt Bike Definition
A motorcycle designed for use off-road on rough terrains, such as unsurfaced roads or tracks.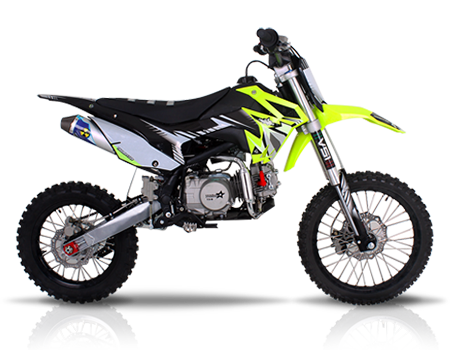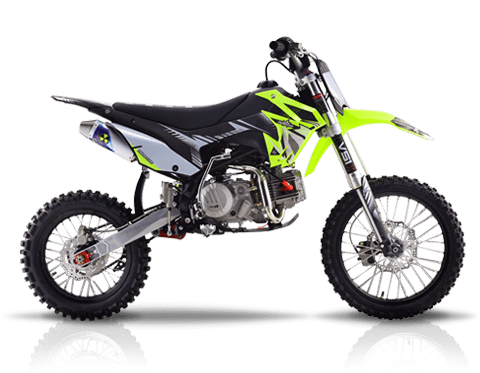 Thumpstar TSX 190-C
To the left is the Thumpstar TSX 190-C, the main purpose of this model is for Pit Bike racing on closed course tracks, but it is also a great bike for teenagers and adults. With an 880mm seat height and 190cc motor, it is smaller than a full-sized 250 or 450cc bike, so if you are a shorter adult rider, teenager, or just do not feel comfortable on a full-sized dirt bike, then the 190cc is a perfect option for you.
Thumpstar TSB 70-C
To the right is the TSB 70-C, which is designed as a Kids Motorbike. The TSB 70-C has a seat height of around 600mm and is an affordable model for kids to learn on. This model is used by die-hard pit bike riders, who prefer the smaller 10-inch wheels and lower cc. TSB 70-C has both similar size and specs to the Honda CRF50. The CRF50 is the original pit bike, which makes this size popular today.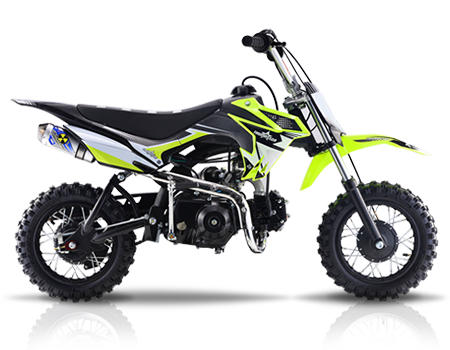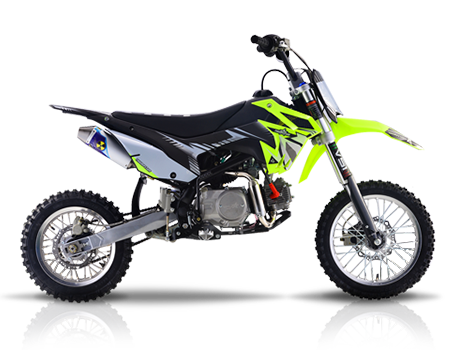 Thumpstar TSB 110-C
The new TSB 110-C is gearing up in style with all the looks of the bigger motocross bikes but designed for kids, beginner riders, and we all know experienced adults also love riding this model. TSB 110-C has a seat height of 710mm and a 4-speed semi-automatic gearbox, which are similar specifications to its competitors (TTR110, CRF110, KLX110, and DRZ110). Your little ones will feel all laughter and smiles. Highlighted with special features including Chartreuse Plastics, Stripe Gripper Seat, and AK-7 Alloy Rim, this bike allows your teens to have fun and enjoy their new motorcycle. Although it has a kick start, it is still very easy to start. So, kick it over and surf the dirt away. (The 2016 TSK 110 is electric and kick start.)